Connecting The Global
Cannabis Industry
MjLink social networks connect the millions of global cannabis and hemp consumers, business professionals, companies and brands that make up the now global legal industry.
Join us in connecting the cannabis and hemp industry worldwide!
Watch our 5 minute pre-IPO investment video!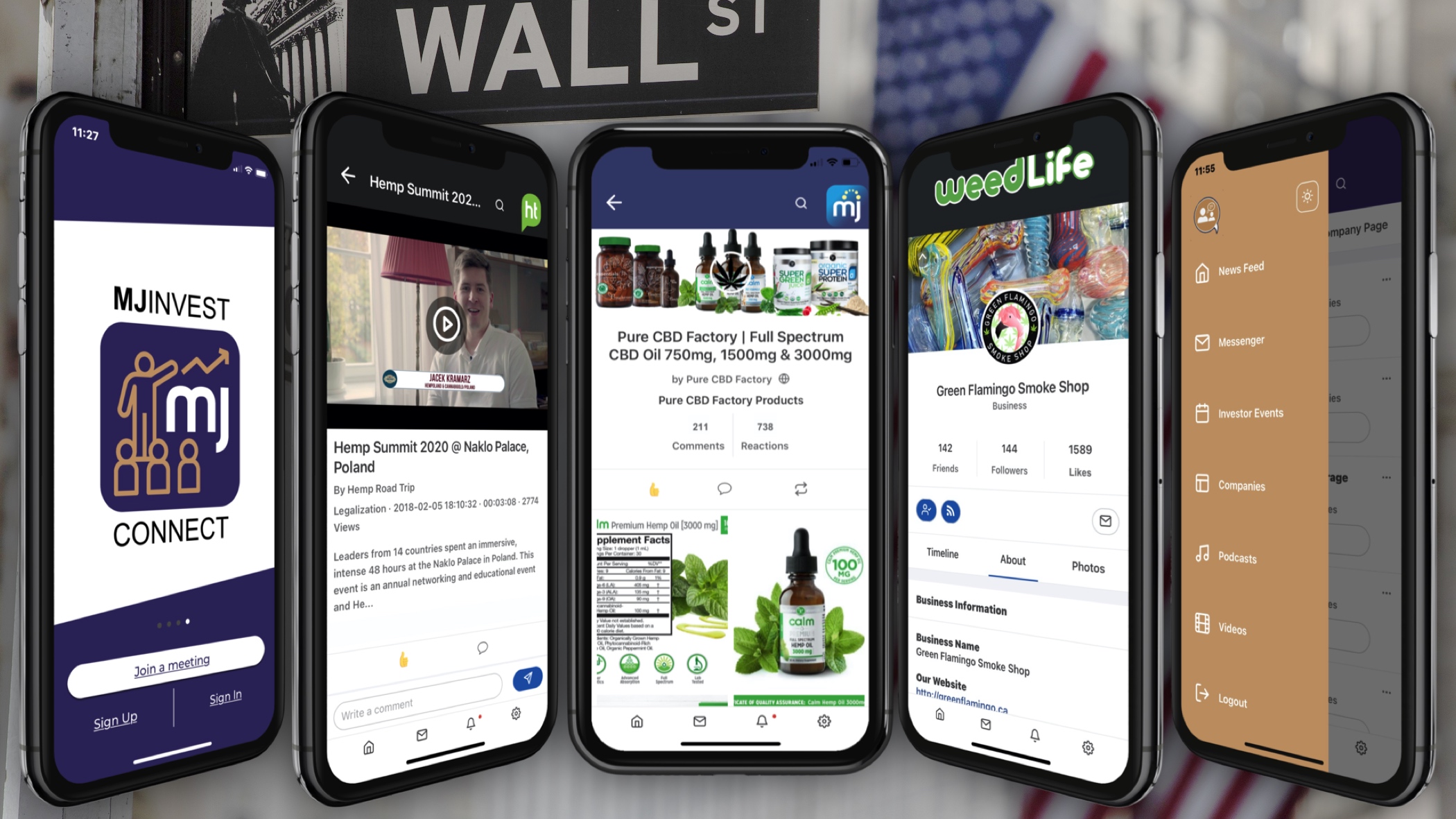 Cannabis Industry Growth
According to the January 2020 BDS Analytics Report, in the United States $12.2 Billion of the estimated $53.3 Billion spent on cannabis in 2019, was in the legal cannabis industry. The takeaway is the legal cannabis industry is still in the early years of revenue growth.

Sean Williams, a reporter for The Motley Fool, said in an article on June 2nd, 2019: "Unless you've been living under a rock, there's a pretty good chance you've heard about the once-in-a-generation investment opportunity that is the legalized marijuana industry. According to Bank of America analyst Christopher Carey, the cannabis industry could one day offer peak annual sales potential of $166 billion, and disrupt industries that currently total $2.6 trillion in yearly sales. Considering that only two countries worldwide have OK'd recreational weed, and just over 40 have legalized medical marijuana, the ceiling for the pot industry is still a ways off.

Lead research analyst Vivien Azer of Cowen Investment Bank estimates the U.S. cannabis industry could reach $75 billion in sales by 2030. Torsten Kuenzlen, CEO of Calgary-Alberta-based Sundial Growers and someone who has spent 25 years in executive leadership positions at such companies as Coca-Cola and Molson-Coors, also keynoted at the Las Vegas MJBizCon in November of 2018, suggested the cannabis industry world-wide could reach a $2 trillion global market by 2050 (source: U.S. based COWEN, Inc. and Canadian based Sundial Growers).

Our Global Coverage
MjLink is one of the largest social networking platforms in the emerging cannabis and hemp industry worldwide.
 
We connect the millions of international cannabis and hemp consumers with tens of thousands of business professionals, companies and brands that make up the now  global legal industry.


In an industry that also depends on connecting people together face-to-face, the newly launched MjLink events division further connects business professionals and consumers together at business trade-shows and investor conferences.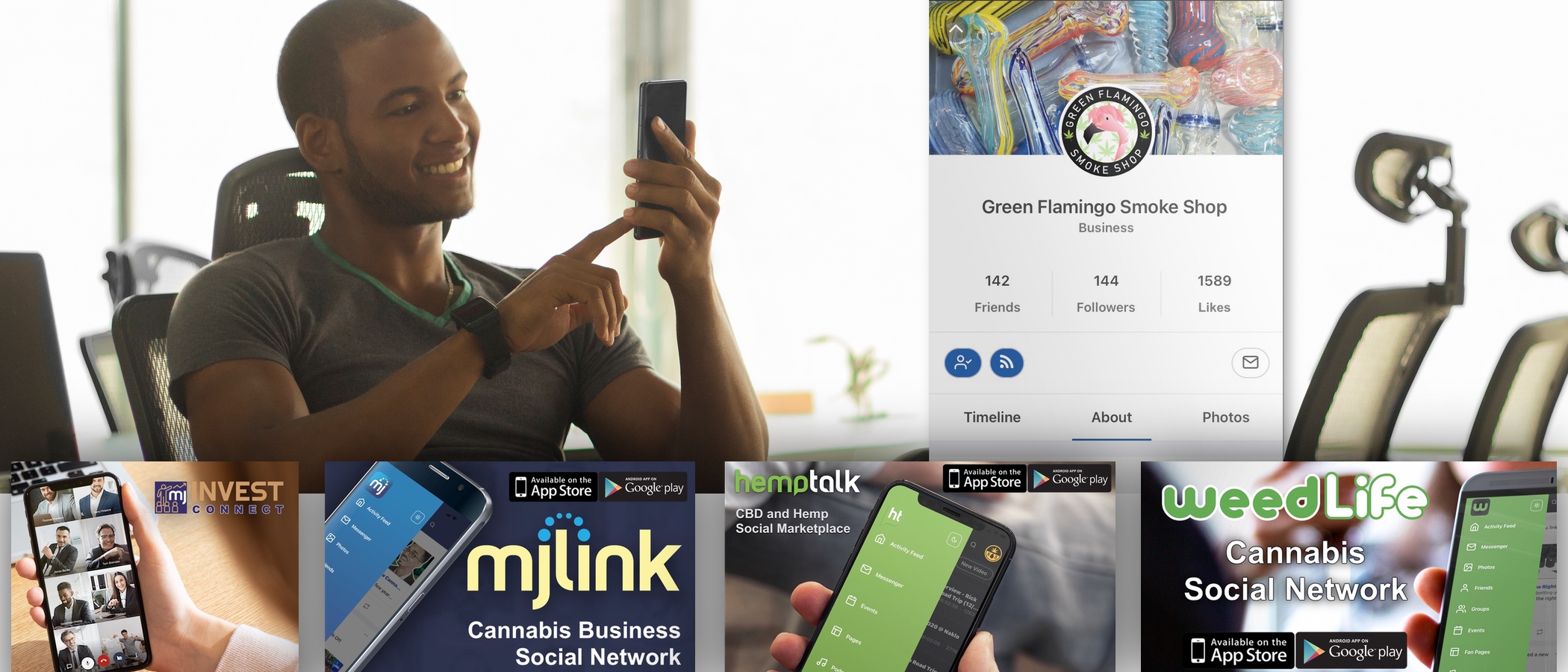 Our Press Coverage
MjLink Cannabis Business Network
WeedLife Cannabis Social Network
HempTalk CBD Social Marketplace
MjInvest Cannabis Investor Network
Industry Problems
The worldwide cannabis industry is largely under-served with technology that helps business professionals effectively brand, connect and forge relationships that help grow their business and service their customers.


Traditional online platforms like Facebook, LinkedIn, Twitter and Instagram to name just a few, do not allow for paid advertising for cannabis companies.  Additionally, they limit the type of groups and business pages allowed by industry professionals and enfluencers.


Furthermore, emerging growth companies struggle to get exposure and access to the needed capital and shareholders to compete and grow their businesses. We provide a solution to address the following major problems:


Cannabis brands can't advertise on traditional social networks and ad networks like Google AdWords.


Communication and news-flow problems for industry professionals put many companies at a disadvantage for growth and success in the industry.


Access to connect with the "right people" and companies, both online and at events, in a highly competitive and rapidly growing global marketplace, means their is an unneccasarily high number of startup companies failing each year.
Our Solutions
MjLink.com provides a networking platform for professionals dedicated to the Cannabis Industry worldwide. Similiar to LinkedIn (but free of spammers and whitenoise), MjLink.com connects professionals, companies, brands and associations with oneanother in powerfull way so the industry can grow faster.


WeedLife.com is the Facebook of the cannabis industry, connecting consumers and enthusiast with industry caregivers and associations, across 120+ countries, that aim to educate and help influence cannabis legalization and policy making in states, regions and countries worldwide.
HempTalk.com is a CBD social marketplace, dedicated to CBD and Industrial Hemp companies to connect, educate consumers, and market their products and brands without the advertising limitations imposed on CBD companies from Google, Facebook and other social networks.
MjInvest.com connects C-suite executives and industry investors through a user-vetted networking platform, providing the ability to conduct virtual conferences, one-on-one investor pitches, online roadshows, and many other investor relation activities, all from a single website and mobile app.
Through increased communication and connectivity, our four cannabis industry networks help solve the unique problems that consumers, industry professionals and businesses experience with the every changing policies and regulations that govern the global marketplace.
Our KeyExecutivesDirectorsand AdvisorsThe following are just a few of our key team members. MjLink has a team of more than 100 Private Investors and Industry Advisors that guide our success.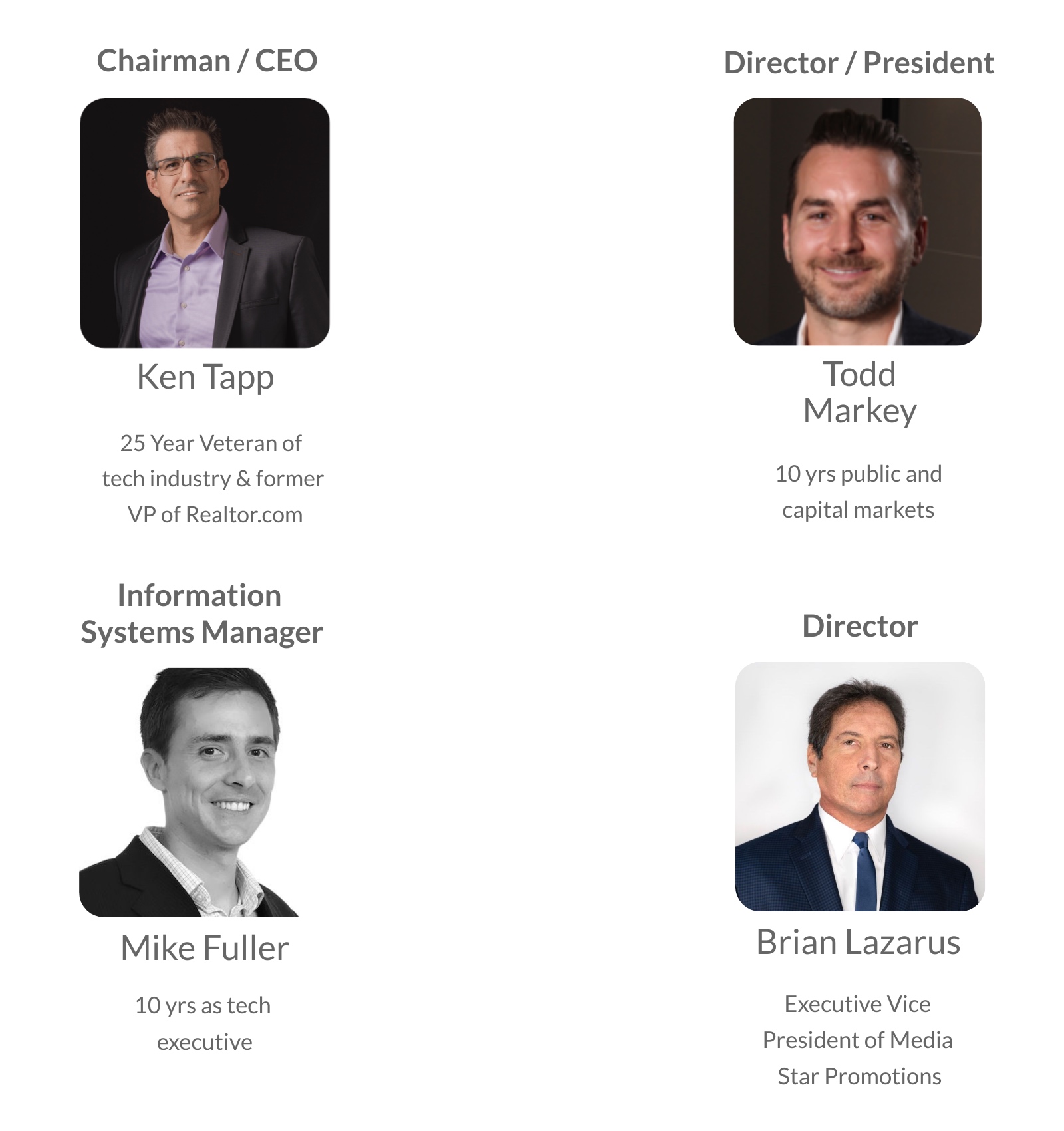 FAQ's
When is the IPO going to take place?
MjLink.com, Inc. received SEC (Securities and Exchange Commission) qualification on its Form 1-A filing, on September 28th, 2020.  On September 29th, 2020 the MjLink Regulation A Tier 2 pre-IPO offering became effective and a 12 month capital raising period (with an option to extend to 15 months) began on that day.

The SEC does not require the entire 12 or 15 months to expire before MjLink becomes a publicly traded company.  Instead, MjLink will decide on the best time during that period of time, to conduct its IPO (Initial Public Offering).

All shareholders that have purchased pre-IPO shares will be notified no less than 30 days in advance, of the decided IPO date.

MjLink's management team will decide on the best time during the 12-15 month period, based on expected changes in U.S. federal policy changes to the legalization of Marijuana in the United States. 

It is widely known that as a result of the presidential race and senate race results in the U.S., their will likely be marijuana law reform that takes place sometime in 2021.  If this is the case, MjLink may time its IPO around this federal reform of marijuana legalization.

If this is the case, MjLink may time its IPO around this federal reform of marijuana legalization in order to get the best response from Wall Street and retail investors.
When and how do I recieve my shares?
Where can I review the Regulation A offering with the SEC?
Where can I review the audited financials for MjLink?
How do I get updates after I invest through this offering?
Can I get a refund of my investment?
FORWARD-LOOKING STATEMENTS DISCLAIMER
This information does not constitute an offer to sell or a solicitation of an offer to buy the securities of MjLink.com, Inc. ("MjLink" or the "Company"). All information presented herein with respect to the existing business and the historical operating results of MjLink and estimates and projections as to future operations are based on materials prepared by the management of MjLink and involve significant elements of subjective judgment and analysis which may or may not be correct. While the information provided herein is believed to be accurate and reliable, MjLink makes no representations or warranties, expressed or implied, as to the accuracy or completeness of such information. In furnishing this information, MjLink reserves the right to amend or replace some or all of the information herein at any time and undertakes no obligation to provide the recipient with access to any additional information. Nothing contained herein is or should be relied upon as a promise or representation as to the future. This information includes certain statements, estimates and projections provided by MjLink with respect to its anticipated future performance.
This information also contains certain forward-looking statements within the meaning of the safe harbor provisions of the Private Securities Litigation Reform Act of 1995. These statements are identified by the use of the words "could", "believe", "anticipate", "intend", "estimate", "expect, "may, "continue, "predict, "potential, "project" and similar expressions that are intended to identify forward-looking statements. All forward-looking statements speak only as of the date of this presentation. You should not place undue reliance on these forward-looking statements. Although we believe that our plans, objectives, expectations and intentions reflected in or suggested by the forward-looking statements are reasonable, we can give no assurance that they will be achieved. Forward-looking statements involve significant risks and uncertainties (some of which are beyond our control) and assumptions that could cause actual results to differ materially from historical experience and present expectations or projections. Actual results can differ materially from those in the forward-looking statements. Forward-looking statements also are affected by the risk factors described in the parent Company's filings with the SEC. Except as required by law, we undertake no obligation to update or revise publicly any forward-looking statements, whether as a result of new information, future events or otherwise, after the date on which the statements are made or to reflect the occurrence of unanticipated events.
No information in this presentation should be construed as any indication whatsoever of MjLink.com, Inc. future financial results, revenues. There are no assurances MjLink.com, Inc. will become a publicly traded company in the United States, or any other country.
Investor Relations
1-833-827-3322